The Most Instagrammable Places In Sorrento and Amalfi Coast
Sorrento is one of the most photogenic destinations in Italy to visit.
Here are some places to visit for your "social" photos: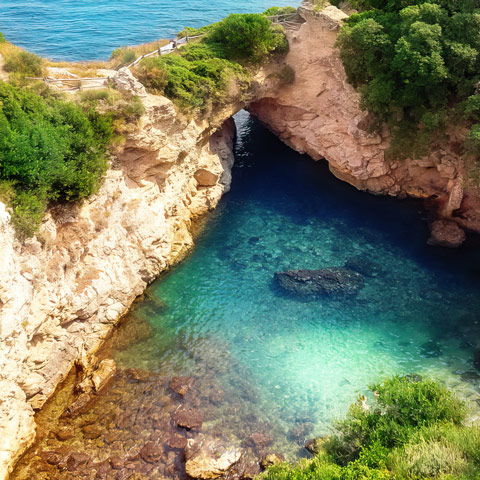 Bagni della Regina Giovanna
"Bagni della Regina Giovanna" are located in one of the most beautiful areas of the Sorrento Peninsula, an enchanting place if you like to swim, completely free and natural.
While most people come to see its natural beauty, it is also home to a famous ancient Roman villa, "Villa Pollio", dating back to the 1st century BC, a villa with spectacular sea views named after the Roman nobleman Pollio Felice.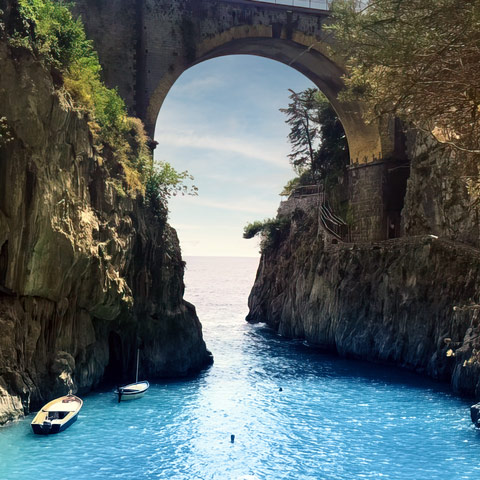 Fiordo di Furore
The magnificent Amalfi coast's Fiordo di Furore is a must-see destination for tourists who want to explore the natural wonders of the area, including the Conca dei Marini and the Emerald Grotto, engage in acrobatics like breathtaking dives, or simply seek a relaxing moment away from the crowd of tourists present in the most exclusive towns such as Amalfi, Positano or Ravello.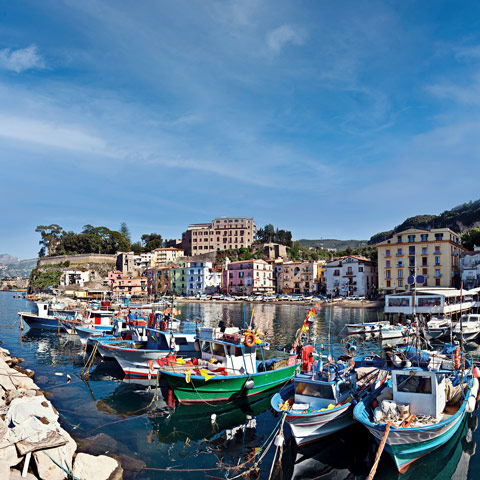 "Marina Grande", the ancient seaside village
The "Marina Grande" is an ancient and characteristic seaside village in the municipality of Sorrento where you can stroll while admiring the fantastic landscape overlooking the Gulf of Naples. In the village you will find typical restaurants and trattorias where you can taste the catch of the day. Marina Grande is located just over a kilometer from the center of Sorrento and can be reached by public transport or on foot through a characteristic road.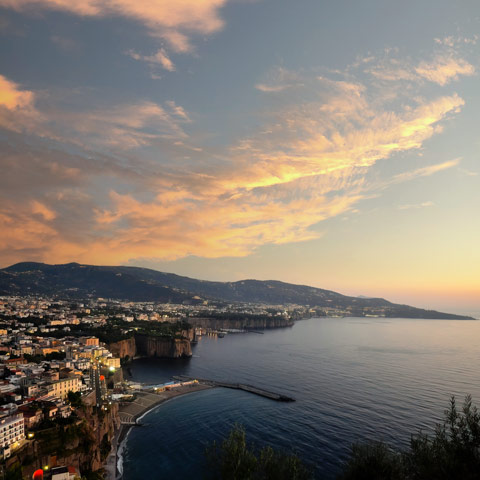 The panoramic curves of the Sorrento peninsula
Those arriving in the Sorrento peninsula from Naples will cross the road "strada statale 145", what the locals call "the Scutolo curves". A panoramic road with a breathtaking view. In fact, along the way, it is easy to come across the traffic caused by the cars that stop to immortalize with a photo that unique landscape that sees the embrace between the sea and the Sorrento coast.